Ok Selfie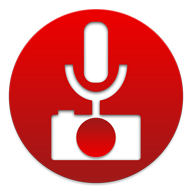 Tired of having to navigate through numerous screens and buttons just to open the camera? Ever missed the perfect photo-op because you couldn't open your camera in time? If you're looking for a fun way to streamline taking selfies and photos, Ok Selfie is for you.
Streamline the selfie taking process!
Ok Selfie makes it easy to take photos on the fly. Simply turn on the app's voice recognition service and you're ready to take photos with two simple voice commands:
"Ok Selfie" - Takes a selfie (Front-facing camera)
"Ok Picture" - Takes a picture (Back-facing camera)
Never miss a photo opportunity!
Ok Selfie can be launched using the voice commands at any time, even if you're using a different app, so you'll never miss the perfect selfie!
Get your photos ready for the spotlight!
Add your own captions and filters to your photos to make them perfect.\n\nShare your selfies with the world!
Ok Selfie also makes it easy to share your photos with the world! Easily share on: -Facebook & Facebook Messenger -Twitter -Instagram -Google+ -Email -Text Message -And many more!
What are you waiting for? Ok Selfie is FREE, so go try it out!